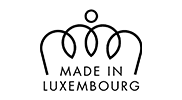 Manage Your safety register
The safety register, a real panel for the reporting of all the technical data regarding buildings and facilities. The safety register lists all the documents related to inspections and maintenance, carried out either by contractual obligation or by inspection bodies. To constitute a safety register, you should proceed methodically. To provide all above mentioned, we have implemented advanced tools to help you meet the specifications of Luxembourg regulations.
Download PDF Brochure
Track any building
Enjoy constant update about each and every building within the same property. Maintenance budgets and actual interventions, reports about further developments, etc...
Powerful control map
A different way to look at the group of real estate assets. Generate lists of similar equipments (fire extinguishers, elevators, heating and/or cooling systems, etc...) to have a better look of the overall aging processes and related maintenance plans.
All activities at a glance
An exhaustive look over all the Real Estate linked data. (De)activate specific filters (Buildings / Units / Equipment Maintenance / etc...) to funnel all or specific desired data to check matching planned activities to avoid overlapping events conflicts..
Track any unit
As per Buildings, an easy tool to keep track of each and every maintenance and any other info connected to any sub-unit of a building. A Unit can be an apartment, a room, a cellar, a warehouse, a swimming pool, etc...
Training plan for employees
A complete and exhaustive map of employees attitudes, authorisations and skills to operate specific machinery and/or perform specific maintenance interventions. Tracks also planned training paths to bring unfit team members to the expected expertise level.
Authorizations levels
Enjoy full control over both all the Tribe employees and external consultants (that can access only to specific projects/assets where they are invited as Guests) in order to maximise both information sharing and reporting time reduction, yet preventing any unwelcome user to access any undesired data.
Consultants can generate maintenance reporting that feed at the same time their company Data Base as much as the customer's specific building / equipment project.